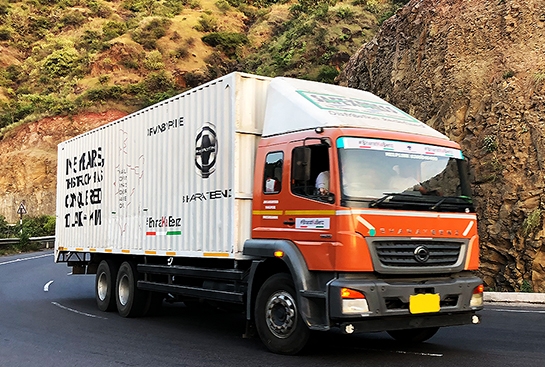 BharatBenz Celebrates its First 'Kilometre Millionaire'
-
BharatBenz
15th November 2018
BharatBenz has achieved yet another milestone - a 25-ton heavy-duty haulage truck (HDT) has become the first customer truck to cross the mark of 10 Lakh kilometres. This HDT has achieved this feat with its original, factory-installed powertrain and transmission, which received only standard preventive maintenance through its journey. This achievement has showcased the performance and efficiency of the BharatBenz truck range in real-life conditions.
This BharatBenz 2523R was a part of the recent '#BharatKaBenz' Yatra, which travelled across India, completing a journey of 10,000 kilometres over 40 days. This gave customers, transporters, financiers, drivers and all those who are a part of the trucking community a first-hand experience of the unmatched reliability of the BharatBenz product range.
Here's what Mr. Rajaram Krishnamurthy, the Vice President, Marketing and Sales of Daimler India Commercial Vehicles (DICV) had to say about this milestone, "Our first BharatBenz 'Kilometre Millionaire' truck underlines the unmatched reliability of our vehicles. Covering 10 Lakh kilometres in just five years with the original engine and transmission is a remarkable achievement, and many more will follow."
Where is the BharatBenz 'Kilometre Millionaire' Now?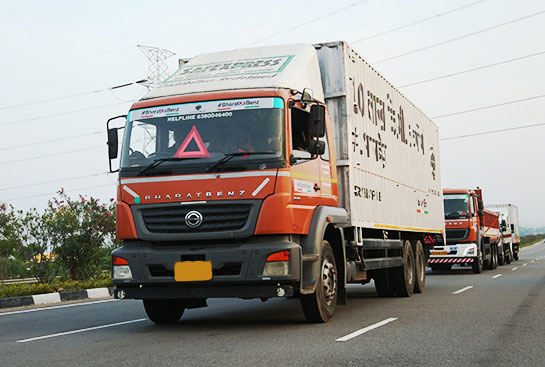 The 230 hp BharatBenz truck still continues its journey in the fleet of JSS Logistics from Nagpur, Maharashtra for long haulage of parcels between Nagpur and Salem, Tamil Nadu.
This shows that the BharatBenz range truly meets its promise of 'unmatched reliability' and will offer value-for-money throughout its lifetime. This includes a lowered Total Cost of Operations (TCO), improved fuel efficiency, reduced downtimes and best-in-class reliability with parts engineered for a long lifespan.