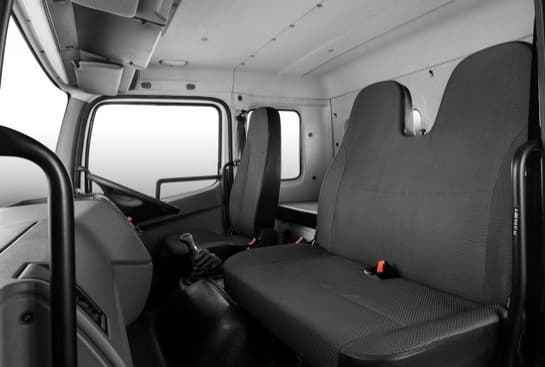 How Driving a BharatBenz Is Similar to Driving a Car?
-
BharatBenz
17th August 2018
BharatBenz prides itself on the premium trucking experience it promises on Indian roads. By tailoring superior global technology to suit the needs of Indian roads, BharatBenz trucks can deliver seamlessly on all types of roads and terrains for long hours. This is made possible by constantly innovating and updating the available technology to ensure driving a BharatBenz is almost as effortless as driving a car. This, in turn, helps enhance personnel productivity while increasing ROI and revenue.

What Makes BharatBenz Trucks a Superior Drive?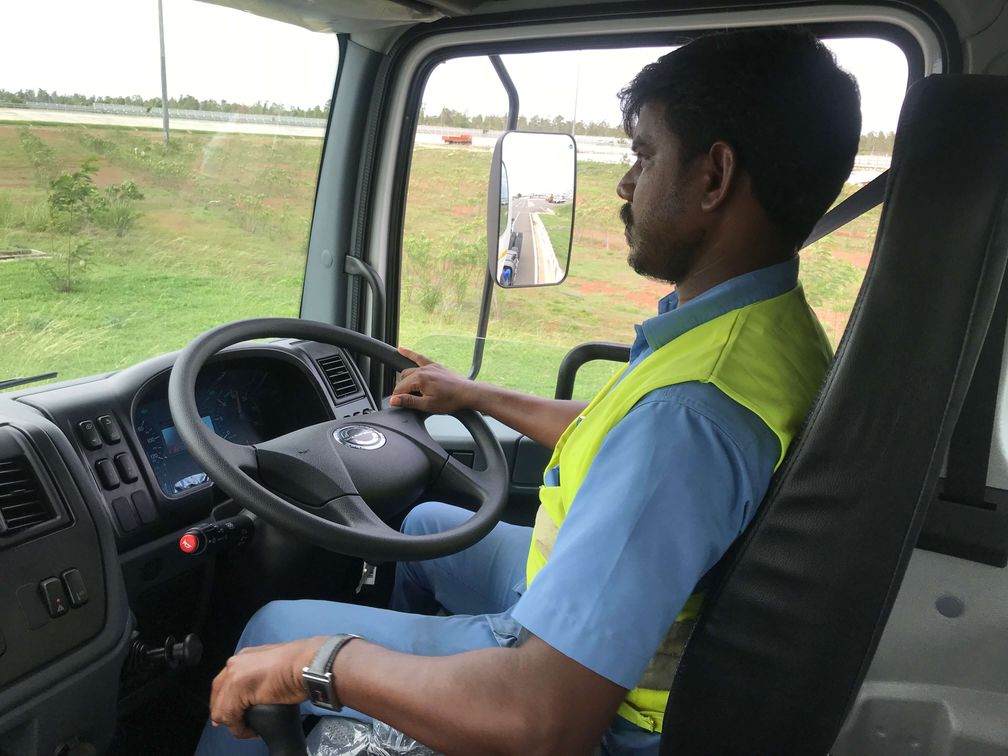 Since trucking journeys can be long and tedious, a lot of thought is put into designing the BharatBenz Heavy Duty Haulage truck cabins. The driver-friendly design ensures that the truck driver remains fresh and alert throughout the trip, enabling smoother commutes with fewer stoppages, ultimately boosting productivity.

Ergonomically Designed Truck Cabins
Not only is the truck cabin ergonomically designed to enable driving for longer durations but is also designed to ensure comfort while the driver is resting. The driver's cabin has the option of air-conditioning and is complete with a sleeper cab, guaranteeing maximum comfort so that the driver gets some well-deserved rest during overnight trips.
To provide additional comfort while driving, the 25, 31 and 37 tonne trucks are equipped with 3-way adjustable seats; while the 16 tonne trucks comes with a 2-way adjustable seat. The cabin is also equipped with twin co-driver seat for comfortable seating. Being a completely sealed cabin, outside vehicle noises are cut-off, making for a peaceful ride that reduces driver fatigue. Apart from this, the rear sliding windows were made bigger to enable better cross ventilation inside the cabin. Lastly, the wide cabin doors allow for easy and hassle-free entry and exit.

Smooth and Seamless Control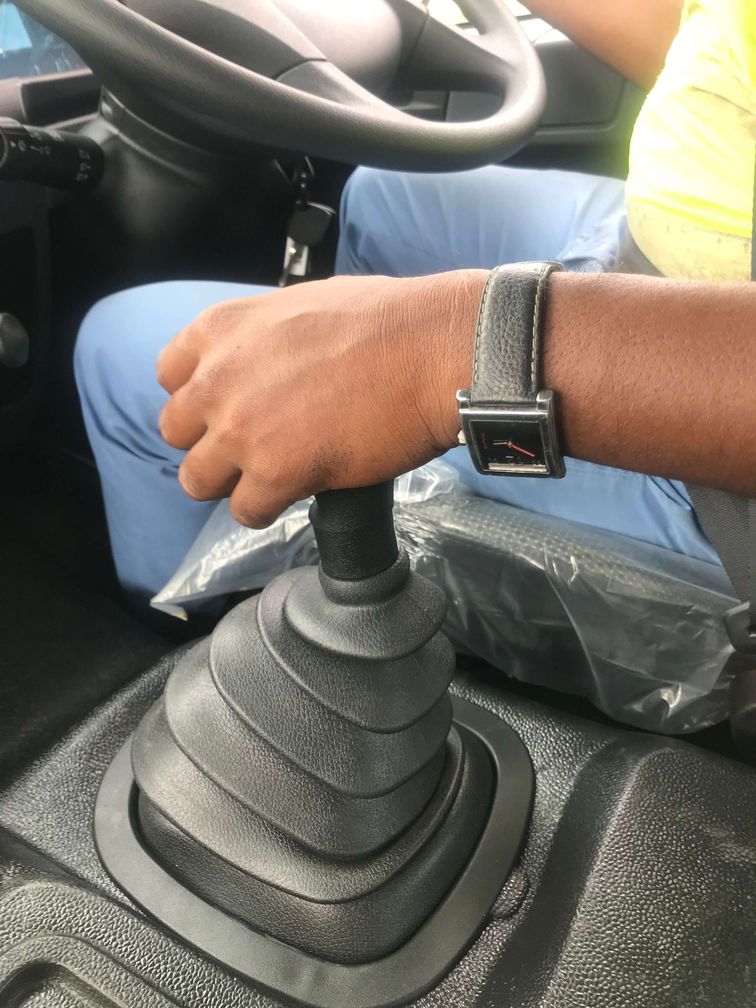 The cabin is also equipped with LED lighting which makes driving in inclement weather and light conditions safe. Moreover, the truck allows for precision cruise control with the flick of a button, thus enabling fatigue less drives. Just like in a car, the truck is fitted with a ball joint mechanism and double synchro cone to make gear shifting a simple task so that minimum manual effort is required while driving.
The trucks are fitted with a parabolic front suspension to enhance the quality of the drive and improve the trucking experience. This also helps ensure that the contents of the truck aren't affected in any way during the journey, especially in case of unfavorable terrains. In addition to this, BharatBenz trucks are also equipped with a reverse camera and display to aid safe and easy reversing.
All in all, every BharatBenz truck is equipped to deliver a safe and comfortable driving experience. For drivers, it means that driving is less tedious and can be enjoyed almost like driving a car. For owners, it not only helps in improving productivity but also reduces maintenance costs, helping you lower your Total Cost of Operations.